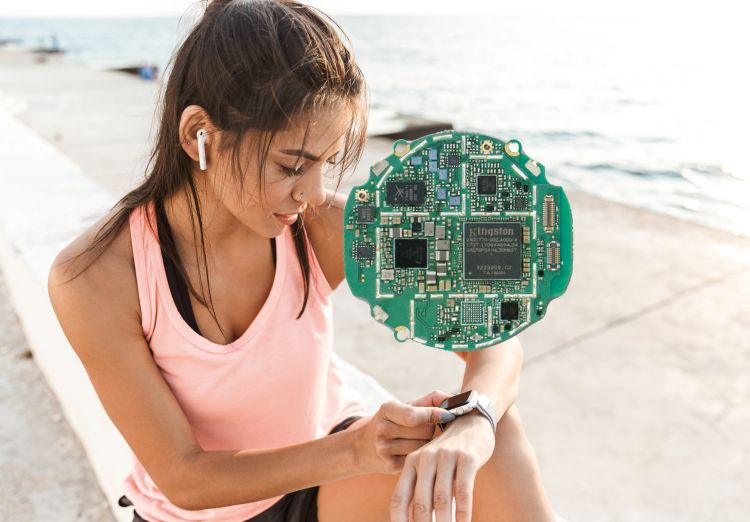 Atlantik Elektronik, provider of innovative embedded solutions, presents the TurboX™ SDW2500 SoM from Thundercomm.
Thundercomm TurboX™ SDW2500 SoM is designed for wearable devices powered by Arm Cortex-A7 microprocessor quad cores up to 1.094 GHz. It is targeted to deliver a robust foundation with extended battery life, an integrated sensor hub with pre-optimized algorithms, low power location tracking, the fifth generation 4G LTE modem, and optimized version of Android for kids, classic Android 8.1 or Android Wear OS. The SDW2500 platform is suitable for customers to create more fun features and compelling use cases for any kind of smartwatches or similar devices.
It includes the Qualcomm® Adreno™ 304, 3D graphics accelerator at up to 409.6 MHz for FHD decoding @30 frames and the Q6 v5 DSP core. 4 Gb DDR3 and 4GB eMMC memory and storage leave enough free space for multiple customer applications.
In addition to the LTE (with 2G and 3G fallback) modem single band 802.11 b/g/n Wi-Fi and Bluetooth Low Energy are completing the connectivity options.
A lot of common interfaces like UART/I2C/SPI/UIM/USB/SDIO/DMIC/MI2S/PDM/JTAG/GPIOx113 allow the connection to various peripherals like sensors, buttons and microphones and the MIPI interfaces support up to 720p@60 displays and 8MP cameras.
Atlantik Eletronik also offers complete smart watch development based on all common Qualcomm Snapdragon wear platforms and system on chips. This can be from PCBA only to the certification and mass production of the watches.
The TurboX™ SDW2500 SoM from Thundercomm is available for order at Atlantik Elektronik.
Atlantik Elektronik GmbH
http://www.atlantikelektronik.de