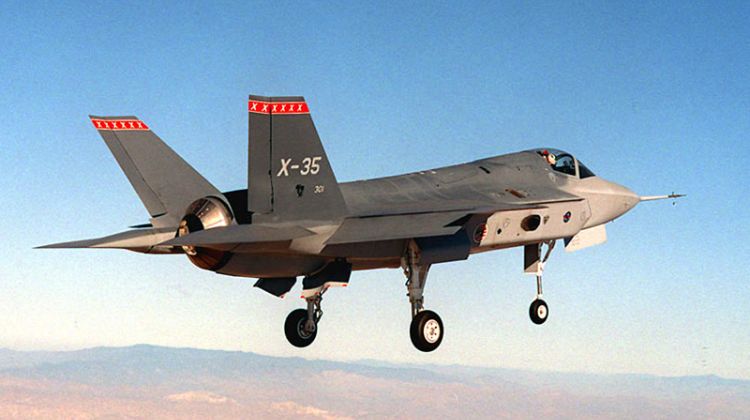 As the Lockheed Martin F-35 program now counts more than 400 aircraft delivered with 200,000+ flying hours – with Terma-manufactured parts on every aircraft – Terma is proud to have received the 2019 Supplier Award for exceptional quality and on-time delivery.
The award was presented in April at the F-35 Joint Program Office (JPO) and Lockheed Martin annual Supplier Conference in Ft. Worth, Texas by Program Executive Officer, U.S. Navy Vice Admiral Mathias Winter and Lockheed Martin SCM VP Drew Ruiz from the F-35 program leadership team.
To win the award, a supplier must have consistent 'green' ratings in quality, performance, and delivery categories. The award is one of the most significant accolades the program can bestow on a supplier.
As a key supplier to the program since 2014, Terma continues to expand the capacity and at the same time increase efficiency at the company's two F-35 production facilities in Denmark:
"Our extensive investments in innovation, production technology, employee development, and streamlining of processes is bearing fruit. Our targeted focus on the F-35 program is today a significant part of Terma's overall business. As new CEO, I'm impressed with the high recognition Terma receives from customers and the F-35 program management for our on-time and high-quality deliveries," says Jes Munk Hansen, Terma CEO & President, and continues:
"Together with our experienced F-35 team in Denmark and in the U.S., I look forward to continuing the talks and negotiations on new agreements with our program customers and partners to ensure continued growth in our two production plants in Denmark."
Terma is a major global supplier to the F-35 Joint Strike Fighter program and supplies more than 70 unique parts. We have delivered carbon fiber composites for this fifth-generation fighter since 2004. In June 2016, the Danish Government selected the JSF as Denmark's future fighter aircraft.