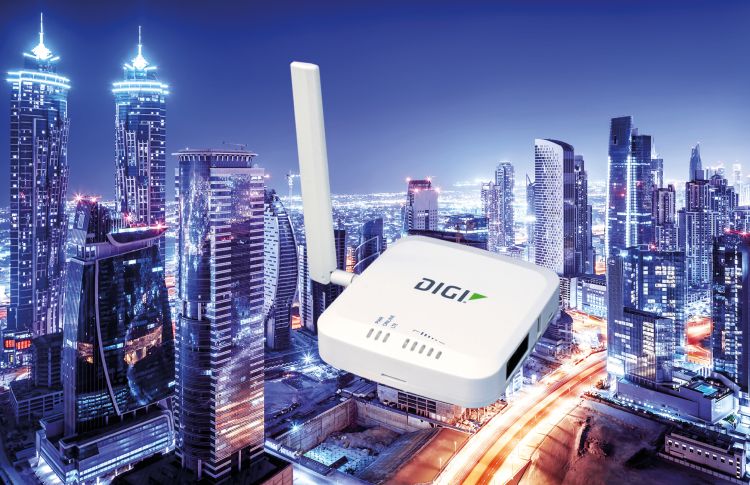 Atlantik Elektronik, provider of innovative solutions for IoT applications, presents the Digi Connect® IT-Mini remote managed console access server. It provides an always-on, out-of-band gateway for branch office routers in locations like retail stores, kiosks or other sites.
Connect® IT-Mini enables backup connectivity to manage and correct issues with isolated, critical IT infrastructure.
For enterprises that need serial access for remote equipment monitoring, Digi Connect® IT-Mini offers a complete and secure cellular-based solution in the industry for less than the cost of an enterprise modem. Using Digi Remote Manager® (DRM) and Connect IT Mini, network administrators can identify and remediate issues at the network edge before they can become a work order or cause a network interruption.
Digi Connect® IT-Mini offers a single serial port with LTE CAT-M/NB-IoT for maximum coverage. This allows users to select the hardware with the right number of ports for their application to meet their bandwidth and regional requirements, while making future changes to the connection protocol as easy as connecting a new modem.
Digi TrustFence®, a suite of hardware and security features, ensures the integrity of Digi Connect® IT-Mini and safeguards out-of-band access to isolated infrastructure. To secure your connections, built-in features include authenticated boot, encrypted data storage, access-controlled ports, and secure software updates.
DRM and Digi Connect® IT-Mini provide easy setup, configuration, security management and serial port monitoring of large installations of remote Digi devices. DRM offers web-based device management for any Digi cellular routers, gateways or third-party devices and offers single-pane-of-glass view to monitor and access Digi Connect IT console access servers and the critical IT assets to which they are connected.
All Digi Connect® IT Mini purchases come with access to Digi Foundations. This comprehensive hardware, software, service and support subscription package is designed to accelerate IoT projects and enable their sustainable success. It includes 24×7 expert support, a limited lifetime warranty, access to key applications and software libraries, and device management with Digi Remote Manager® (DRM), a secure application for monitoring and controlling distributed IoT devices. With DRM, users can even manage devices connected to Digi Connect® from a single interface. Digi Foundations is available on one-year, three-year and five-year subscriptions to simplify budgeting.
About Atlantik Elektronik GmbH
http://www.atlantikelektronik.com