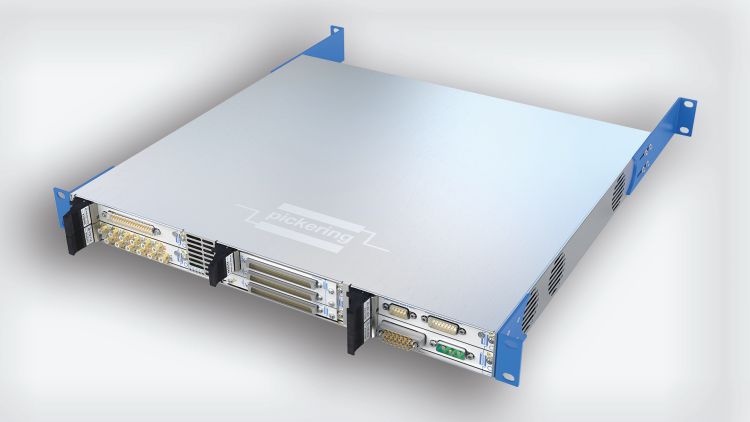 Pickering Interfaces, a leading provider of modular signal switching and simulation products for electronic test and verification, has launched a new six-slot modular USB/LXI chassis that occupies only a small, 1U rack-height form factor, making it suitable for portable and space-restricted rack-mount applications. The 60-106 chassis accepts from one to six Pickering PXI 3U modules; the user can choose from over 1000 module types including programmable resistors, matrices, multiplexers, general purpose relays, RF switches and fault insertion units.
The chassis is USB 3.0-compatible and features a fully compliant LXI interface with the option of using a Wi-Fi dongle (sold separately). Therefore, remote control via USB or LXI Ethernet is possible — chassis can be controlled through standard interfaces found on most personal computers and tablets that support HTML5.
Comments Bob Stasonis, Director of Sales & Marketing at Pickering Interfaces: "The small size will provide new functionality for test engineers. Possible system configurations include switching matrices up to 3312 crosspoints (three 40-560 BRIC2 modules occupying three pairs of slots) or up to 108 channels of programmable resistor/sensor emulation (six 40-295 18-channel resistor modules occupying six slots). This allows the system to add the necessary switching and frees up the PXI/PXIe slots for instrumentation."
Pricing and availability information is supplied on their website at www.pickeringtest.com.