Kontron reiterates its commitment to providing long-life media platforms for content delivery at the lowest cost per video stream. All components that make up the platform are carefully selected to maintain its flexibility and availability for an extended time.
With content service providers (CSPs), broadcasters, telco operators and over-the-top (OTT) providers challenged by the usage of bandwidth-hungry video content, the need for efficient video compression has never been greater. A well-tuned compression strategy requires great software combined with specialized hardware that accelerates video encoding to improve efficiency and reduce costs.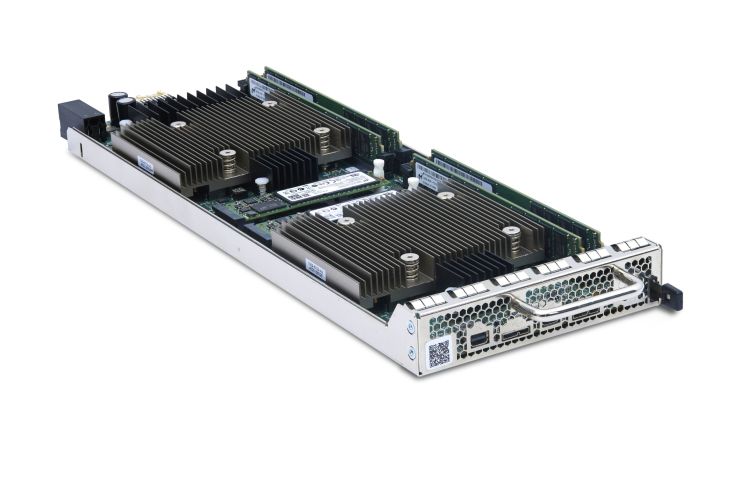 To meet the stringent demands of professional video applications, Kontron had strategically selected the high reliability Intel® Xeon® E3-1578L v5 processor featuring Quick Sync Video technology to run on its MSP8050 Series of modular servers. It is one of the few solutions left on the market using 24/7 operation with Intel® Iris Pro P580 (GT4e) GPU supporting Intel® Media SDK, until 2023.
The MSP8050 Series' primary use case is to run multiple media applications – including transcoding – across multiple independent low-power, high-performance processors, and has become a vital component of the Kontron SYMKLOUD MS29xx media platform. SYMKLOUD can be populated with up to nine modular servers, each supporting two Intel Xeon E3 processors for unprecedented density.
"Our goal has always been to design the optimal solution that addresses energy efficiency challenges, scalability and cost, thus resulting in a more appealing user experience," says Antoine Sirois, Director of Product Management, Kontron. "We also understand that creating and optimizing a software encoder using Quick Sync Video is a significant investment, which is why we chose to offer our customers a platform that will remain available for the longest time to maximize their ROI."
"Independent software vendors (ISVs) are consistently faced with the challenge of navigating through product discontinuation and ill-fitted product alternatives," explains Bertrand Foulon, Global Business Development Manager, Kontron. "They can now rely on the right match of modularity, flexibility and reliability of components to take them to 2023 and beyond."
For more information, please visit: https://www.kontron.com/products/systems/cloud-systems/