Farnell launches a new Education and Research programme in partnership with some of the world's leading Test and Tools suppliers to provide exclusive discounts on test equipment and the chance for educational institutions and non-profit organisations to win a major product giveaway. The programme is designed to help make high-quality test and tool products more accessible and affordable for schools, universities, and non-profit research centres.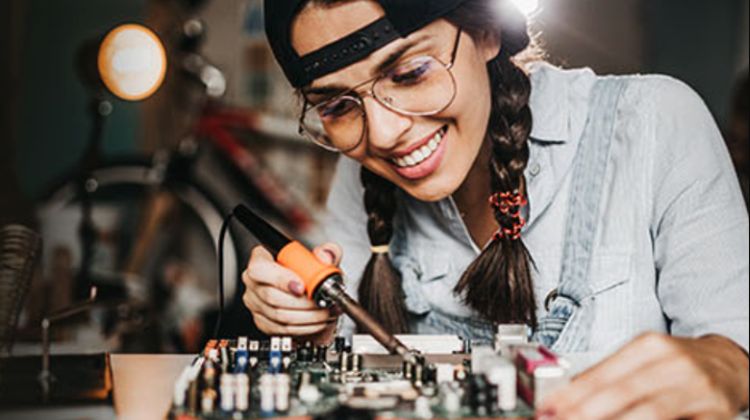 Eligible participants are invited to register a project and the equipment they require on Farnell's website for the chance to win more than £10,000 of new test equipment. The prize bundle could include a range of test equipment and accessories, such as multimeters, oscilloscopes, signal generators, soldering stations, hand tools, thermal imagers, test leads, probes, connectors and much more, to support their registered project.
As part of the programme, Farnell is partnering with leading test suppliers including Tektronix, Keysight, Rohde & Schwarz, Fluke, NI and many more to offer exclusive discounts on a wide range of products. Students, educational professionals, electronics engineers and buyers can make savings on products from major brands, including:
James McGregor, Global Head of Test and Tools at Farnell, said: "Farnell is committed to supporting education and the development of the next generation of designers and innovators. Providing top-quality test equipment in laboratories plays a major role in enhancing the learning experience and preparing students for the real world. The Covid-19 pandemic has had a major impact on many educational institutions and non-profit organisations, and we made it a priority to provide the products they need at accessible prices in order to successfully execute future projects. We are very grateful for the support of our supplier partners who are participating in this programme."
Schools, universities, and non-profit research centres can enter the product giveaway competition now and the winning project will be announced by Farnell in the New Year.
Farnell offers a full range of market-leading test, tools and production supplies from stock to support electronic design and test, with no minimum order value and an educational discount programme. Customers have free access to online resources, data sheets, applications notes, videos and webinars with excellent customer and technical support available 24/5 in local language.
Participants can find out about Farnell's Education and Research programme, and register their entry online, at Farnell.com