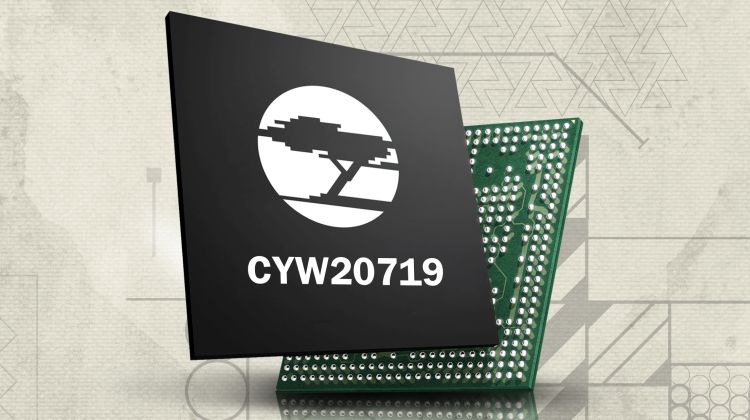 Cypress Semiconductor Corp has announced its single-chip solutions for the Internet of Things (IoT) are the world's first to deliver Bluetooth® mesh connectivity certified by the Bluetooth Special Interest Group (SIG) to a consumer product. LEDVANCE recently announced the market's first Bluetooth mesh qualified LED lighting products, which leverage Cypress' Bluetooth mesh technology. Three Cypress wireless combo chips and the latest version of its Wireless Internet Connectivity for Embedded Devices (WICED® ) software development kit (SDK) support state-of-the-art Bluetooth connectivity with mesh networking capability. Cypress' solutions enable a low-cost, low-power mesh network of devices that can communicate with each other—and with smartphones, tablets and voice-controlled home assistants—via simple, secure and ubiquitous Bluetooth connectivity.
Previously, users needed to be in the immediate vicinity of a Bluetooth device to control it without an added hub. With Bluetooth mesh networking technology, the devices within the network can communicate with each other to easily provide coverage throughout even the largest homes, allowing users to conveniently control all of the devices via apps on their smartphones and tablets.
"People have become dependent on their mobile devices as integral components of their lifestyles, and they expect to extend this rich user experience in the home through the ability to directly control their connected devices using smartphones," said Brian Bedrosian, vice president of marketing for the IoT Business Unit at Cypress . "Cypress' Bluetooth mesh solutions enable this user experience while meeting the rigorous reliability, security and robustness required for a seamless connected media and automation environment. Our wireless solutions also deliver industry-leading coexistence and radio performance, which is essential for uninterrupted connectivity in increasingly crowded home networks. We are excited to see the adoption of Bluetooth mesh in the smart home starting with the debut of the market's first certified consumer lighting products enabled by our technology."
Market research firm ABI Research forecasts there will be more than 57 million Bluetooth smart lightbulbs by 2021.
Cypress' CYW20719, CYW20706, and CYW20735 Bluetooth and Bluetooth Low Energy (BLE) combo solutions and CYW43569 and CYW43570 Wi-Fi® and Bluetooth combo solutions offer fully compliant Bluetooth mesh. Cypress also offers Bluetooth mesh certified modules and an evaluation kit. The solutions share a common, widely-deployed Bluetooth stack and are supported in version 6.1 of Cypress' all-inclusive WICED SDK, which streamlines the integration of wireless technologies for developers of smart home lighting and appliances, as well as healthcare applications. More information on Cypress' wireless solutions can be found at www.cypress.com/wireless