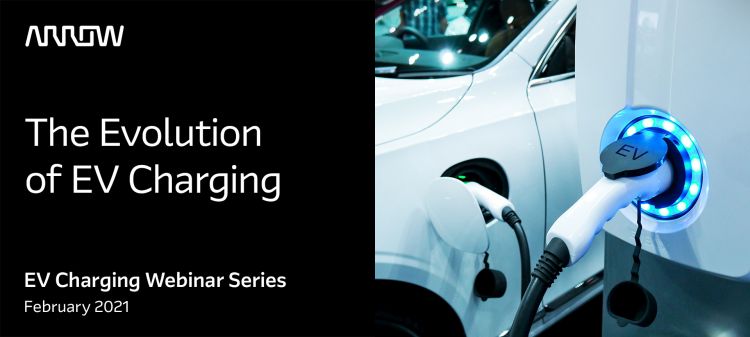 Arrow Electronics announced it will be hosting a series of webinars on electric vehicle (EV) charging. The three-part series, to be held weekly during February, has been designed to be of interest both to existing developers of EV-charging systems and also to a wider audience, including energy providers, local grid operators and public transport authorities.
The topics of the webinars include current sensing and metering in EV charging (4 February); cloud-based charging management and enabling vehicle to grid (V2G, 11 February); and power electronics in EV charging (18 February). Each event will feature four 15-minute presentations followed by a panel discussion. The speakers will be drawn from Arrow, its suppliers and qualified external sources.
Each session will address common discussion points and challenges faced by the EV industry. The first webinar will look at AC charging (mode 1, 2, 3) and the use of residual current sensors for leakage detection; high-power DC charger current sensing and metering; and the importance of metering standards (EN 50470, IEC 62053 and IEC 65052) and how to comply.
The second webinar will discuss how to enable, use and leverage cloud connectivity in domestic, public and super chargers; security and data protection; ISO 15118 and open charge point protocol (OCPP); and the V2G outlook. In the final session, on power electronics, the subjects covered will include modules versus discrete design; thermal management; power architecture comparison; high-power connector integration; and standardized connection systems.