According to the German Federal Motor Transport Authority, it was also possible to achieve the goal of one million electric vehicles (54% purely electric / 46% plug-in-hybrids) on German roads that had in fact been envisaged for 2020. Now German transport minister Andreas Scheuer (CSU) says the number is to increase to 14 million by 2030.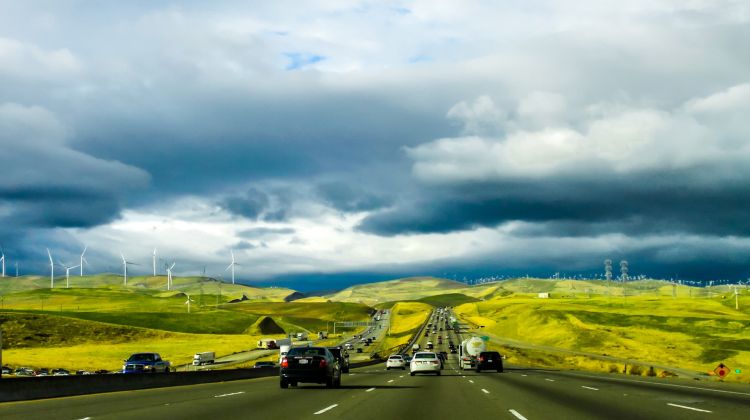 In order to keep pace with the registration approvals of electric vehicles, the German Association of the Automotive Industry (VDA) claims that the country needs more than a million freely accessible charging points by that time. This is also the case in the "Climate Protection Program 2030" and in the "Charging Infrastructure Masterplan." In the same period, consulting firm PwC only expects a demand for "more than 700,000 charging points in public spaces. This is the case even if a lot of charging processes will take place at home (60-70%) and at work (15-25%)." However a current listing from the Federal Network Agency shows that, as of August 1, only 40,000 slow charging points and 6,750 rapid charging points are in operation.
In order to change this quickly, the Federal Ministry of Transport and Digital Infrastructure (BMVI) is making an additional 500 million euros available by the end of 2025 with the reissued "Publicly available charging infrastructure for electric vehicles in Germany" support program. There are grants for normal charging points with a charging performance up to 22 kW and for rapid charging points with a performance greater than 22 kW, at which it is only possible to charge with direct current (DC). This should result in at least 50,000 charging points (of which at least 20,000 rapid charging points) by the end of 2025.
However, a complete charging infrastructure alone won't help against the limited ranges that exist today. High-performance batteries with longer service lives are at least as important. In Germany, they are also currently enjoying the spotlight. Car manufacturers and investors are regularly announcing new battery cell factories. According to the European Transport & Environment (T&E) association, there are plans for 38 battery factories across Europe with an investment volume of around €40 billion.
Nearly all of them are relying on established lithium-ion technology. But there is hope for the future in the form of solid-state batteries such as those being developed by Daimler, Volkswagen and Toyota. Compared to the current technologies, they promise twice the range at the same size. The first vehicles, including test vehicles from Toyota and Volkswagen, are already on the way. However, it will be some time before this new type of battery hits the road on a large scale. The analyst firm Yole Developpement expects the technology to hit the market in 2025 and reach an overall performance of 2.36 GWh by 2027. That's just enough for almost 50,000 electric cars with a 50 kWh battery.
But batteries aren't the only lever for increasing the range of electric vehicles. In fact, it is a matter of optimizing the entire powertrain. To that end the Fraunhofer IZM, together with Bosch and Porsche, are developing converters with lower-loss semiconductors made of silicon carbide (SiC) in the "SiCeffizent" project. This makes it possible to achieve an up to 6% larger range. The first mass-produced vehicles are already using the SiC and GaN transition semiconductors, which are superior in terms of power density, longer service life and reliability.
Meet the manufacturers of technologies and systems for the future e-mobility at Productronica 2021 in Munich, November 16 – 19, 2021.