28. april 2022
VNA Fundamentals Seminar Tour Spring 2022
After a long period with webinars only, we are happy to be able to invite you to our free seminar:
VNA – FUNDAMENTALS
The seminar will take place in three different locations. Please choose your favorite location and register already now, to save your spot. The seminar is for all stakeholders using test- and measurement equipment on a daily basis. Please note, that our seminar is open to all, not only for R&S equipment users!
CONTENT SUMMARY: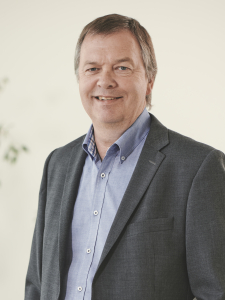 In this seminar, our local keyspeaker Kenneth Rasmussen, will focus on the fundamentals around a Vector Network Analyzer. We start with the Transmission Line theory and then we go thru the VNA hardware concept and the way the VNA presents S-parameter measurement results. Finally, we will go thru the all-important user calibration of the VNA, why it is necessary and the different calibration methods.
During the different topics, live measurements on a VNA will be demonstrated.
Transmission Line fundamentals
VNA Hardware concept
S-parameters and result presentation
Calibration techniques
Seminar – 17.05.2022, 08.00 – 13.00
Glostrup Park Hotel
Hovedvejen 41
2600 Glostrup
Register here for the seminar in Glostrup
Seminar – 18.05.2022, 08.00 – 13.00
Alsion – Den røde mødeboks
Alsion 2
6400 Sønderborg
Register here for the seminar in Sønderborg
Seminar – 19.05.2022, 08.00 – 13.00
Comwell Rebild Bakker
Rebildvej 36
9520 Skørping
Register here for the seminar in Skørping
We look forward to welcoming you at our seminar.
Your Rohde & Schwarz team