14. marts 2022
Oscilloscope Days in april – save your spot!
Delivering expertise – application oriented presentations – based on day to day testing challenges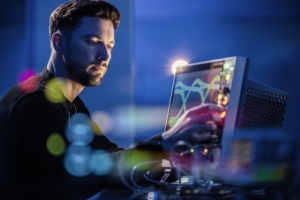 It is common for electronics engineers to face challenges when trying to achieve their testing goals.
During this two-day event, Rohde & Schwarz experts and our partners will deliver the latest updates of fundamentals and test features of Modern Digital Oscilloscopes, with online theoretical and practical sessions on the following topics:
Oscilloscope & Probing fundamentals
Power electronics
Signal integrity
EMC using oscilloscopes
Sign-up for both days and join the sessions that interest you for free.
Have a look at the complete agenda and register now by selecting your preferred language and time!