18. november 2021
Ny VeEX FX182 til optisk måling
VeEX har netop udgivet deres FX182 OCC (Optical Channel Checker) til at måle på optiske kanaler. Dette kompakte instrument kan bruges både til CWDM og DWDM multiplexing teknologier i både 5G netværk og Fiber Deep, som minimerer kontamineringen, som kan ske når test fibrene udskiftes.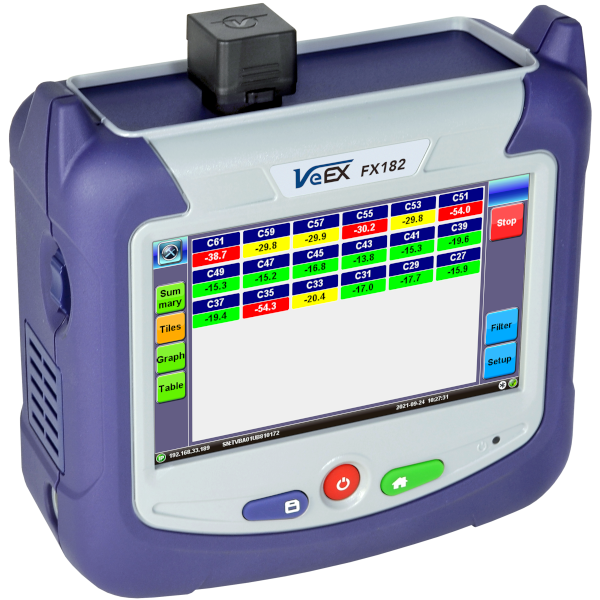 Key features:
DWDM 100 GHz ITU-T G.694.1 C og L-Bands (1520nm to 1610 nm)
CWDM ITU-T G.694.2 from 1271 to 1611 nm (20 nm spacing)
5G optical channel plans
Measurement range -50 to +15 dBm
Next-gen user interface with larger buttons and fonts
3 view modes: tiles*, bar graph and table view (includes a full summary screen)
VeEX FX182 er designet til at simplificere multi-channel test på optiske signaler og kommer med predefinerede måle profiler til xWDM/PON netværk, 5G kanal planer, multibølgelængde transceivere og der er mulighed for at definere egne profiler også.
For at høre mere om FX182, så kontakt os i dag på +45 31 33 18 19 eller salg@GOmeasure.dk