1. maj 2020
ICR Webinar: Introduction to novel R&S approach for jitter decomposition"
Join us on our webinar "Introduction to novel R&S approach for jitter decomposition" next Tuesday: 
May 05, 2020 – 10.00 AM     
Register now: https://bit.ly/3aTszaK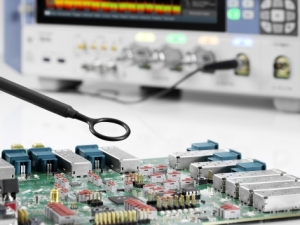 Deepen your technical know-how and exchange views with our Rohde & Schwarz experts. Register now!
Jitter separation is required by digital standards and is of great importance for debugging when identifying the jitter root cause. In this webinar, we introduce a new approach for achieving consistent results with jitter decomposition and bit error rate (BER) estimation. With a reference to a detailed breakdown into components, you will learn a new signal model-based method that takes into an account all signal information, delivers in-depth analysis and is committed to a tight result correlation.