18. oktober 2023
Cooperation Seminar Würth Elektronik – Analog Devices – Rohde & Schwarz
Now you have the chance to register for our seminar day in Aarhus.
You will have a combination of speakers and workshops waiting for you.
We give you a day filled with electronics. Get knowledge, network with people from the industry and get inspired.
We invite you to our free seminar day incl. food & beverages.
Who?
Würth Elektronik
Analog Devices
Rohde & Schwarz
Where?
Horisont Hotel & Konference
Agro Food Park 10
8200 Århus N.
When?
November 01, 2023
08.15 – 16.00
Würth Elektronik, Analog Devices and Rohde & Schwarz will present this new kind of conference day for you. You can join all the seminars & workshops or you choose your suitable seminars & workshops.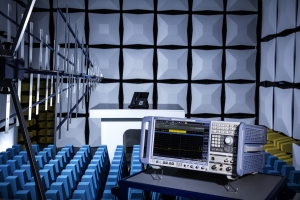 Würth Elektronik will provide 2 seminars with the topics:
1. EMC Basics
We will talk about what is EMC, Magnetic and material basics, Inductivities EMC solutions, Insertion loss, Capacitive EMC solutions, Filter Topologies, Shielding Material and Overvoltage protection
2. Thermal Management
We will talk about some of the challenges and solutions using thermal conductive material and Heat spreaders
Analog Devices will provide a seminar with the topic:
1. Board level EMI-design practices
How to use LTpowerCAD to estimate switcher EMI performance
Rohde & Schwarz will provide a seminar with the topic:
1. From Debugging to EMC Compliance
Which tool for which results? How to choose measurement equipment.
Workshop Würth Elektronik:
Demonstration of RedExpert tool to optimize selection of components for your application.
– EMC from Cable ferrite in EMC to final solution
– Optimize power indictors with parameters from your application
– Filter designer and live test of filters made using it
Workshop Analog Devices:
Live demo of Silent Switcher 3 noise – come hear the difference for yourself
Workshop Rohde & Schwarz:
See our newest test- and measurement equipment and try it out. Feel free to bring your own product or PCB and try to measure it.
We look forward to a very interacting day for and with our stakeholders.
Please be aware that we have a limited number of seats, so don´t wait too long before you register.
Registration has to be done by October 25th latest.
Please don´t hesitate to get in touch, if you have any questions regarding the seminar day. Please send an email to romy.dietz@rohde-schwarz.com or call +45 61 61 83 19
Welcome!