2. marts 2022
Awarded cybersecurity software and hardware solutions
Did you know, that Rohde & Schwarz can help you with proactive protection against cyber attacks, manipulation, espionage?
Rohde & Schwarz Cybersecurity products and cybersecurity software solutions protect enterprises and public institutions around the world against cyber attacks, manipulation and espionage. We develop and produce state-of-the-art cybersecurity security software and products for network, application and endpoint security as well as mobile security solutions. Our award-winning cybersecurity solutions range from compact all-in-one products to customized solutions for critical infrastructures. They meet the requirements for classified communication according to German, European and NATO security levels.
We offer IT Security made in Europe!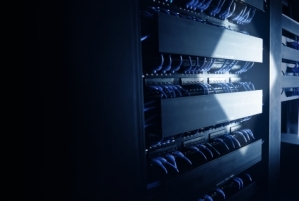 You want to hear more or you want to get in touch with us? Don´t hesitate to send an email to info.rsdk@rohde-schwarz.com or call +45 43 43 66 99
We look forward to meeting you and protecting your business.