5. november 2020
Reminder R&S Webinar: Basic introduction to the new R&S EMC software "Elektra" the successor of the famous EMC32
Don´t miss your chance to join our webinar
Basic introduction to the new R&S EMC software "Elektra" the successor of the famous EMC32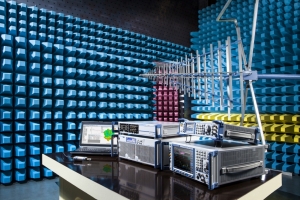 When:
Tuesday, 10. Nov. 2020
10.00 AM – 11.00 AM CET
Agenda:
History of EMC32 and why the need of introducing new EMC software
– Will EMC32 still be maintained/developed?
– Will EMC32 still be supported?
Basic introduction to the Elektra EMC software
– Philosophy of Elektra
– Demonstration on how it is used
– Features
– Is it possible to migrate from EMC32 to Elektra in an easy way?
– Price/license structure
Presenter:
Martin Randrup, EMC Solution Specialist, Rohde & Schwarz Danmark A/S
In this interactive webinar our experts will answer your questions live.
Looking forward to your participation in our webinar!