6. oktober 2020
OCTOBER WEBINARS
Invitation to R&S October webinars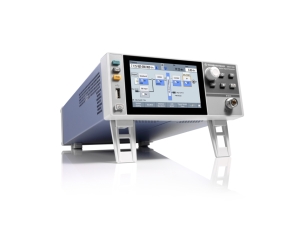 If you have registered for our webinars already, thank you! For those of you, who haven´t registered yet there is still time.
Webinars coming soon:
Introduction to R&S entry level vector signal generator SMCV100B
Time Domain Reflection (TDR) and / or transmission (TDT) analysis with R&S High Performance Oscilloscope
R&S OTA FR2 Solution overview
R&S High end couple for the 5G, R&S®FSW Signal and Spectrum
Analyzer & R&S®SMW200A Vector Signal Generator
Just click the link below to find out more about our upcoming webinar program. A more detailed description of the content of each webinar is available on the registration page.
Each webinar consists of a technical presentation, a practical demonstration and a Q&A session, where participants will be able to ask questions to our technical experts in a live situation.