25. juni 2020
NEWS – get our newest edition now!
We just received the newest edition of our News magazin. Interesting content available online or via mail.
Just send and email to info.rsdk@rohde-schwarz.com with your shipping details and we will make sure to deliver the magasin before your summer holiday.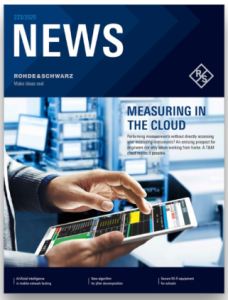 Among other you can read more about:
Measuring in the cloud
Artificial intelligence in mobile network testing
New algorithm for jitter decomposition
Vector mixer measurements in the terahertz range
Shortwave for long distance
Just download the magazin online here