30. april 2020
NAVY WEBINAR: Get more value – crucial features for your ICS
Today the IP standard is well established within the naval forces. Current integrated communications systems (ICS) rely on IT industry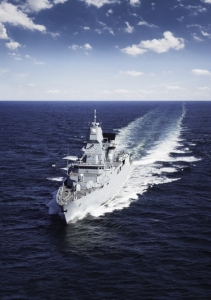 standards with high ongoing investments. This results in a lot of advantages: field-proven products, ongoing development and maintenance, and broad availability of hardware components.
In the IP age, it is not difficult to create software that provides voice communications over IP that is even reliable enough to be deployed on warships. But does a standard voice over IP system really fulfill the requirements of today's navies? We will discuss important details of what to consider when selecting an ICS for your naval forces.
In this webinar, you will learn:           
The difference between TDM and IP based ICS
Fundamental functions of voice over IP
Important details to consider
Why it's worth taking a closer look
Who should attend:
Purchasing managers from system integrators and shipyards
System engineers dealing with communications systems
Naval communications personnel (commissioned and noncommissioned officers)
Anyone interested in taking a closer look at VoIP based ICS
Choose your webinar date & time when you register online.