20. april 2022
Join our free calibration seminar at SDU Sønderborg May 4th 2022
We would like to invite you to join our calibration seminar May 4th 2022 at: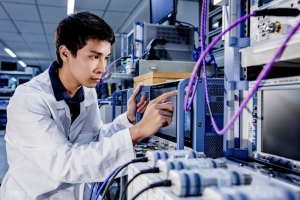 Syddansk Universitet – Alsion 2 – 6400 Sønderborg
The seminar is for all stakeholders involved in calibration of T&M equipment in their daily role, and for those looking to gain a deeper understanding of the topic. The seminar is open to all, not only for R&S equipment users!
Register for our free seminar at SDU, Sønderborg
Topics:
Why calibrate?
Requirements and differentiating parameters
Accredited calibration versus standard calibration
Scope of a calibration service
Calibration interval
Risk considerations
Checklist for selecting a quality calibration service provider
EMC related topics: Recent changes in CISPR 16-1-1, antenna calibration. Protection measures
Agenda:
08:30 – 09:00: Breakfast and registration
Session 1 + Q&A:
09.00 – 9:45: Calibration, do you know what you are paying for?
In this session we will have a close look, at what is a calibration. Why is it important to calibrate?
● Who needs that? ISO 9001, ISO 17025, IATF 16949, Medical, MIL
● Goal(s) of calibration
● Who defines the requirements?
● Benefits
● ISO 9001 certification versus Accreditation
● Misconceptions
● What makes a calibration service?
10:00 – 10:30: Coffee
Session 2 + Q&A:
10:30 – 11:15: Calibration, make sure you read the fine print!
In this session we will go in depth with calibration.
● What makes a difference? – Adjustment and 2nd/outgoing calibration included? – Modifications / Updates
● Uncertainties
● Risk management. Calibration, validation, verification
● Why accurate measurements help to increase the thru put
● Calibration interval
● Update on EMC related requirements
11:30 – 12:30: Lunch
Session 3 + Q&A:
12:30 – 13:15: Protection measures for EMI test Receivers
The final session of the day does not involve calibration, but tips and tricks on how to protect your EMI Test Receivers.
● Protection measures
● Hints & tricks
Key speaker: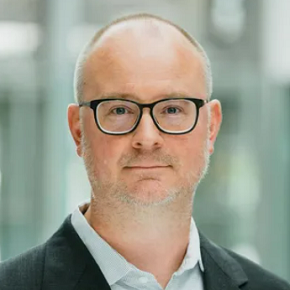 Mr. Harald Jaeger is the technical trainer for EMC and Metrology @ the Rohde & Schwarz training center in Munich.
How our key speaker describes himself in one sentence: A crazy guy that loves metrology.
Mr. Jaeger holds a degree in Electronic engineering from the University of Applied Sciences Ravensburg-Weingarten (Dipl. Ing. (FH)). After joining R&S in 1998 he worked in several positions from service (e.g. repair and calibration) to training, but always related to RF&MW, EMC and metrology. Calibration of RF&MW test and measurement instruments will also be the core topic for the sessions on Wednesday, May 4th.
We are looking forward for welcoming you to a day filled with calibration topics. We hope you will leave the seminar with a deeper understanding and overview of all the aspects, that are related to this topic.
The event is organized and hosted by Rohde & Schwarz Denmark A/S in cooperation with SDU – University of Southern Denmark.
Your Rohde & Schwarz team