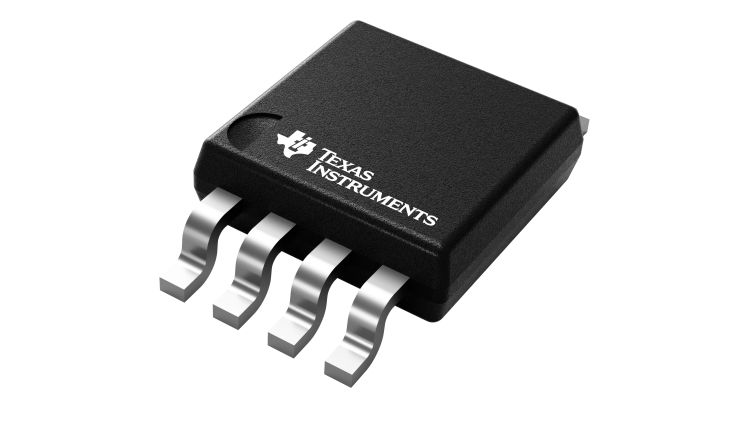 Texas Instruments (TI) (Nasdaq: TXN) today introduced the industry's most accurate 3D Hall-effect position sensor. With the TMAG5170, engineers can achieve uncalibrated ultra-high precision at speeds up to 20 kSPS for faster and more accurate real-time control in factory automation and motor-drive applications. The sensor also provides integrated functions and diagnostics to maximize design flexibility and system safety, while using at least 70% less power than comparable devices. The TMAG5170 is the first device in a new family of 3D Hall-effect position sensors that will meet a wide range of industrial needs – from ultra-high performance to general purpose.
"Smart factories have an increasing number of highly automated systems that must operate in a more integrated manufacturing flow while simultaneously collecting data to control processes," said Noman Akhtar, senior research analyst, Omdia. "3D position-sensing technology that delivers higher accuracy, speed and power efficiency is essential for automated equipment to quickly deliver precise real-time control for increased system efficiency and performance while reducing downtime."
The TMAG5170 is the industry's first 3D Hall-effect position sensor to provide a low 2.6% full-scale total error at room temperature. It also features best-in-class drift of 3% total error – 30% lower than the next closest competitor – along with at least 35% lower error than comparable devices in the presence of a cross-axis field. Together, these features enable the TMAG5170 to deliver higher accuracy than any other 3D Hall-effect position sensor, eliminating the need for end-of-line calibration and off-chip error compensation, and simplifying system design and manufacturing. To achieve faster, more accurate real-time control, the sensor supports measurements as high as 20 kSPS for low-latency throughput of high-speed mechanical motion.
Learn more about how the TMAG5170 enables faster, more accurate real-time control in the technical article, "How to enable real-time control in your automated industrial system with high-precision sensors."
For more information, see http://www.ti.com/tmag5170-pr.