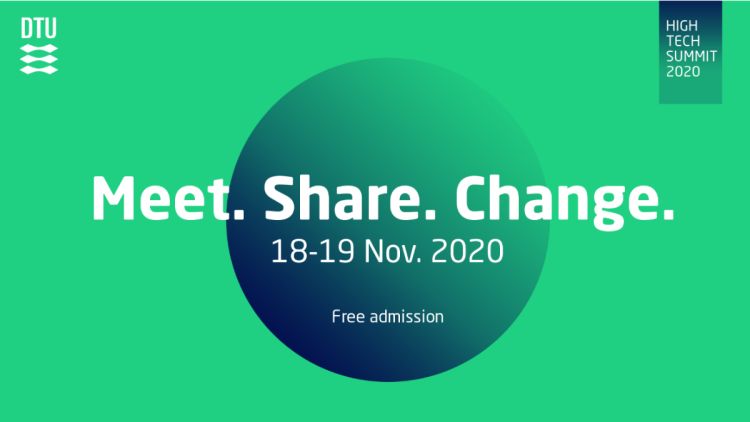 Due to the global COVID-19 crisis, this year's High Tech Summit has been moved to 18 – 19 November.
We will still focus on technologies, research institutions and companies powering the wave of new solutions, new business and new ways of thinking towards the green transition of society.
We aim to introduce and showcase more innovative technology than ever before – making High Tech Summit your sneak peek on pre-market technologies and new business that can change the world.
Save the dates and make sure to sign up for High Tech Summit 2020 when registration opens in October. Join more than 5,000 other participants exploring how leading technologies can change energy supply, transport, manufacturing, buildings & construction, and food & health to create a more sustainable future.