Avnet Integrated simplifies the development of compact, high-end embedded systems with the announcement of a high-performance starter kit for its Type 6 COM Express™ modules named MSC C6B-CFLH.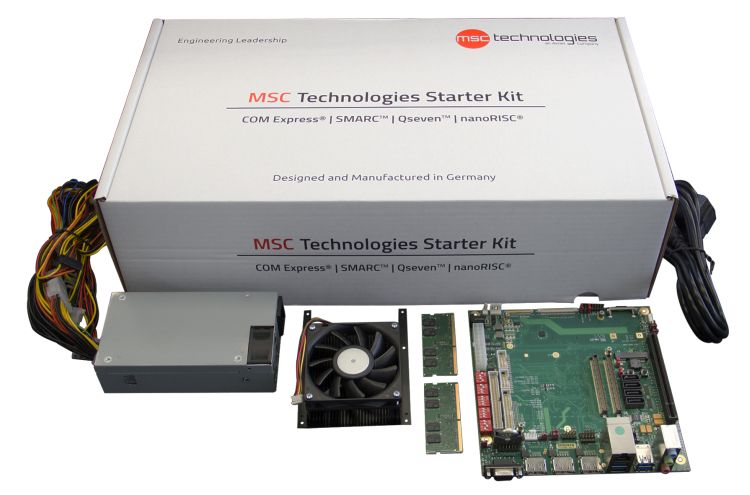 The kit enables the user to operate and test the Computer-On-Modules (COMs) on a proven platform that is ready to run. The starter kit supports the user in the early phase of the application development sometimes long before an application specific carrier solution becomes available. This can significantly shorten development times and potentially help to discover and solve design hurdles in an early design stage.
The MSC C6B-CFLH product family is based on the latest 8th generation Intel® Core™ processors (codenamed 'Coffee Lake'). The starter kit and the COM Express modules are developed and manufactured in Germany by MSC.
For more information on the MSC C6-SK-CFLH starter kit and the MSC C6B-CFLH Type 6 COM Express™ module please visit our product solution webpage:
https://www.msc-technologies.eu//en/products-solutions/products/boards/com-express-type-6/msc-c6b-cflh.html