Atlantik Elektronik, provider of innovative wireless audio solutions, presents the QCC5100 family from Qualcomm Technologies Inc., a new Bluetooth 5 chip for premium and feature-rich wireless earbuds, hearables and speakers.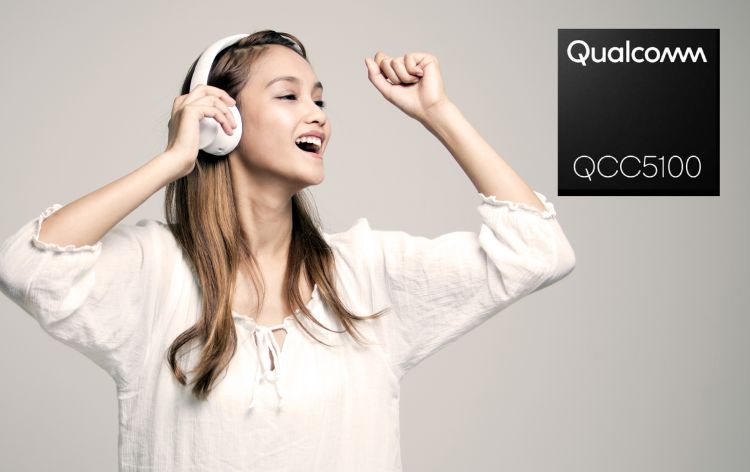 QCC5100 is a family of breakthrough Bluetooth audio System-on-Chips (SoCs) based on a low power architecture. This series is designed to meet consumer demand for robust, high quality, truly wireless listening experiences in smaller devices with low power consumption for longer audio playback.
QCC5100 series architecture is engineered for low power performance and includes a Bluetooth 5 dual-mode radio, low-power audio and application subsystems. Power consumption is reduced by up to 65 percent for both voice calls and music streaming and devices are optimized to support longer audio playback in virtually all operating modes.
A dedicated dual-core 32-bit application processor running at 80Mhz, dual 120Mhz Kalimba digital signal processors (DSP), and next generation developer tools. Thanks to an application stack that's designed to run multiple programs concurrently, the QCC5100 is able to switch between music playback, incoming voice calls, and voice assistant services smoothly and seamlessly. The QCC5100's aforementioned active noise cancelling (ANC) uses three different techniques, feed-forward, feed-backward, and hybrid, to eliminate the need for a discrete ANC chip. It also has a built-in 2-channel 99dBA amplifier and 192 kHz 24-bit I2S and SPDIF interfaces. On the voice assistant side, the chip combines local voice recognition algorithms running over Bluetooth with cloud services on mobile applications to improve quality and reduce latency.
The flexibility provided by the fully programmable applications processor and fully programmable audio DSPs, helps manufacturers to easily differentiate products with new features without extended development cycles.
With Qualcomm TrueWireless™ technology, the QCC5100 family is engineered to deliver improved robustness and more evenly balanced power distribution between both earbuds, supporting longer playback time.
Atlantik Elektronik GmbH
www.atlantikelektronik.de