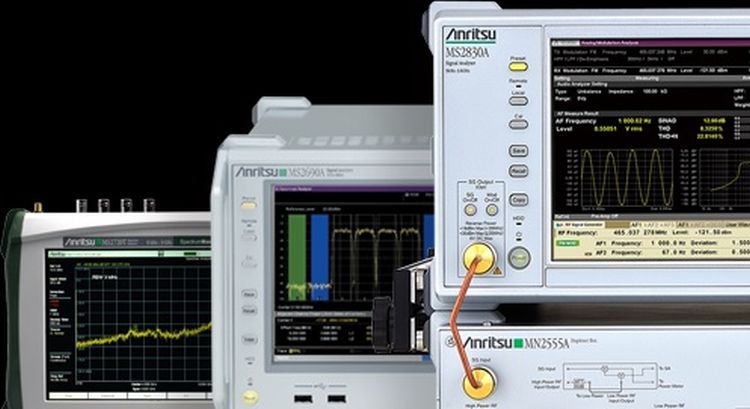 Anritsu's new VectorStar Option 48 is the industry's first solution offering the ability to handle 3 and 4 port devices in single-ended, differential and common mode Noise Figure Measurements.
Anritsu has launched a unique portfolio of W-Band passive components that will help engineers to simplify mmWave measurements and reduce in parallel the uncertainty of their measurements. The portfolio includes W1 connectorized attenuators, power splitters and combiners as well as a broadband directional coupler that will be used to demonstrate VNA and SPA measurements side by side without changing the measurement arrangement of the On-Wafer setup.
Anritsu's MS2760A Spectrum Master Ultraportable Spectrum Analyzer is a versatile tool for millimetre wave frequency signal classification. Along with ANAPICO, fast switching signal generator radar like waveforms can be created and analysed with the MS2760A.
The Signal Analyzer MS2850A demonstrates how simple it is to analyse, capture and forward large IQ bandwidths via PCIe into standalone data processing applications, along with the Vector Signal Generator MG3710A, a versatile tool for complex signal pattern generation and automated receiver test scenarios.
Anritsu Corporation (www.anritsu.com)